GoAuto — the Baton Rouge-based low-cost auto insurance company best known for its TV commercials starring its CEO and founder Greg "the GoAuto Guy" Tramontin — has been acquired by a Pennsylvania private equity firm.
Milestone Partners purchased GoAuto and its Adaptive Information Technologies technology platform through an auto insurance holding company called Drive Assurance Holdings. The terms of the deal were not disclosed.
Tramontin said the acquisition should not affect policyholders or the company's employees. He said he plans to stay on as CEO and his executives will stay as well.
Tramontin pointed out that the struggle of building an auto insurance company from scratch – his second such effort – has worn him out a bit.
"It's something that we've come quite a long way," he said. "It was kind of an exit strategy for me. We started this in 2009 and you kind of get tired. We decided to test the market. The interest was great."
Founded in 2009, GoAuto has 70 locations and operates in Louisiana, Texas, Nevada and Ohio. According to the latest available data from the State Department of Insurance, its 3.99% market share in 2020 auto liability insurance premiums was the seventh-highest in Louisiana. That totaled nearly $122.5 million in bonus payments.
For automotive property damage policies, GoAuto ranked eighth in Louisiana in 2020 with a 2.65% market share or $44.5 million in premiums. Motor vehicle liability policies cover damage caused by an insured driver, while property damage policies cover damage to the insured driver's vehicle.
Tramontin said the company has been looking for a buyer for at least a couple of years. GoAuto hired investment bank Piper Sandler to look for one. The hunt produced Milestone Partners, which Tramontin called "down to earth, very nice people and very, very smart."
What followed was a "grueling" 15 months of due diligence work. It would have been completed sooner if not for inflation and the COVID-19 pandemic. "It just dragged on for a while," Tramontin said. "But in the end we made it."
Twice a day we send you the biggest headlines of the day. Sign up today.
Tramontin said the acquisition could lead to expansion for GoAuto. Milestone Partners plans to acquire two or three similar auto insurance companies and bring them under the GoAuto umbrella.
"There is no disadvantage for policyholders. There could actually be an uptrend," he said.
Milestone is promoting itself as a private equity firm targeting niche companies in the insurance, specialty finance, payments and capital markets sectors. The portfolio includes companies that offer "tech-enabled solutions" and "tech-driven manufacturing," according to the company's website.
The advantage GoAuto offers, according to Tramontin and Milestone, is its software platform.
Tramontin and James Holland, his partner at Adaptive Information Technologies, were developing an easy-to-use online platform for insurance customers when Tramontin founded USAgencies, its first low-cost auto insurance company, in 2004. He sold the company in 2007, and he and Holland spent the next two years further optimizing the platform.
The platform makes it easier to change policies, Tramontin said. Customers can update their coverage and add or remove vehicles on their phone, on a computer, or in a GoAuto store.
In a statement, Milestone Partners praised the software and its ability to use data when writing policies for customers.
"GoAuto's proprietary software enables the superior customer analytics and data-driven operations that have established them as the market leader," Milestone Partner Adam Curtin said in a statement. "We look forward to working with the management team as they execute on their strategic initiatives."
Aside from its low pricing policy, GoAuto excelled in the Baton Rouge market with its television and radio advertisements that featured tramontine and a memorable jingle with the company's name.
Is Nationwide insurance going out of business?
No, Nationwide has not announced any plans to go out of business. To see also : Can I use my boyfriends insurance for pregnant?. The company has existed for almost 100 years.
Are Nationwide and Progressive the same company? No, Nationwide and Progressive are not the same company. Progressive and Nationwide are two separate companies and both are independent investor and shareholder owned companies.
Who bought out nationwide insurance?
Jones Day advised Nationwide Mutual Insurance Company (Mutual) on its $2.4 billion acquisition of Nationwide Financial Services, Inc. See the article : Does Progressive pay well on claims?. Mutual will acquire all of Nationwide Financial's outstanding publicly held Class A common shares through the merger for $52.25 per share in cash.
What company owns nationwide?
Nationwide Corporation, a wholly owned subsidiary of Nationwide Mutual Insurance Company (Nationwide), purchased all of the outstanding common stock of Nationwide Financial Services (NFS) that it did not already own; NFS becomes a wholly owned subsidiary of Nationwide and a private company.
What is the net worth of Nationwide insurance?
| Previously | Farm Bureau Mutual Automobile Insurance Company (1926-1955) |
| --- | --- |
| revenue | $41.9 billion (2020) |
| net income | $797 million (2020) |
| total assets | $256.6 billion (2020) |
| number of employees | 25391 |
Does Nationwide own Scottsdale?
Columbus, OH – Nationwide has completed the renaming of Scottsdale Insurance Company to Nationwide and will continue to offer deductible and excess and specialty solutions as an E&S/Specialty business unit.
Is Nationwide out of business?
On July 1, 2020, Nationwide completes its two-year transition to operate as a fully independent agency airline, with 99% of the Company's formerly in-house agents transitioning to Nationwide's independent agency channel and continuing to work with the Company. This may interest you : What Are Car Insurance Premiums? – Forbes Advisor.
Does Nationwide still exist?
Over the past 90 years, Nationwide has grown from a small policyholder-owned mutual auto insurer into one of the largest insurance and financial services companies in the world. Early growth came from working with Farm Bureaus, who sponsored the company. Nine Farm Bureaus continue to advertise statewide.
What company owns Nationwide?
| Previously | Farm Bureau Mutual Automobile Insurance Company (1926-1955) |
| --- | --- |
| headquarters | One Nationwide Plaza, Columbus, Ohio, USA |
Is Nationwide good at paying claims?
Nationwide consumer reviews typically focus on good customer service and quick claims payments. Additionally, the NAIC rating is 1.07, meaning Nationwide has received fewer complaints than the average auto insurance provider. The company was accredited by the BBB in 1955.
How fast does Nationwide pay claims?
The time it takes Nationwide to mail a check is generally much quicker than the negotiation process. Under California law, an insurance agency has only 30 days from the settlement agreement to mail your check.
Which car insurance company has highest claim settlement?
| car insurance company | Network of cashless workshops | Claims settlement rate 2018-2019 |
| --- | --- | --- |
| Bajaj Allianz car insurance | 4000 | 62% |
| Bharti axa car insurance | 5200 | 75% |
| Cholamandalam car insurance | 6900 | 84% |
| Car insurance digital | 1400 | 76% |
Is Nationwide a good insurer?
Yes, Nationwide is a good insurance company, receiving a 2.9/5 rating from WalletHub. In addition to robust auto insurance coverage, Nationwide offers a wide variety of personal and business insurance products, as well as banking/investment services and retirement plans.
What is difference between health insurance and medical insurance?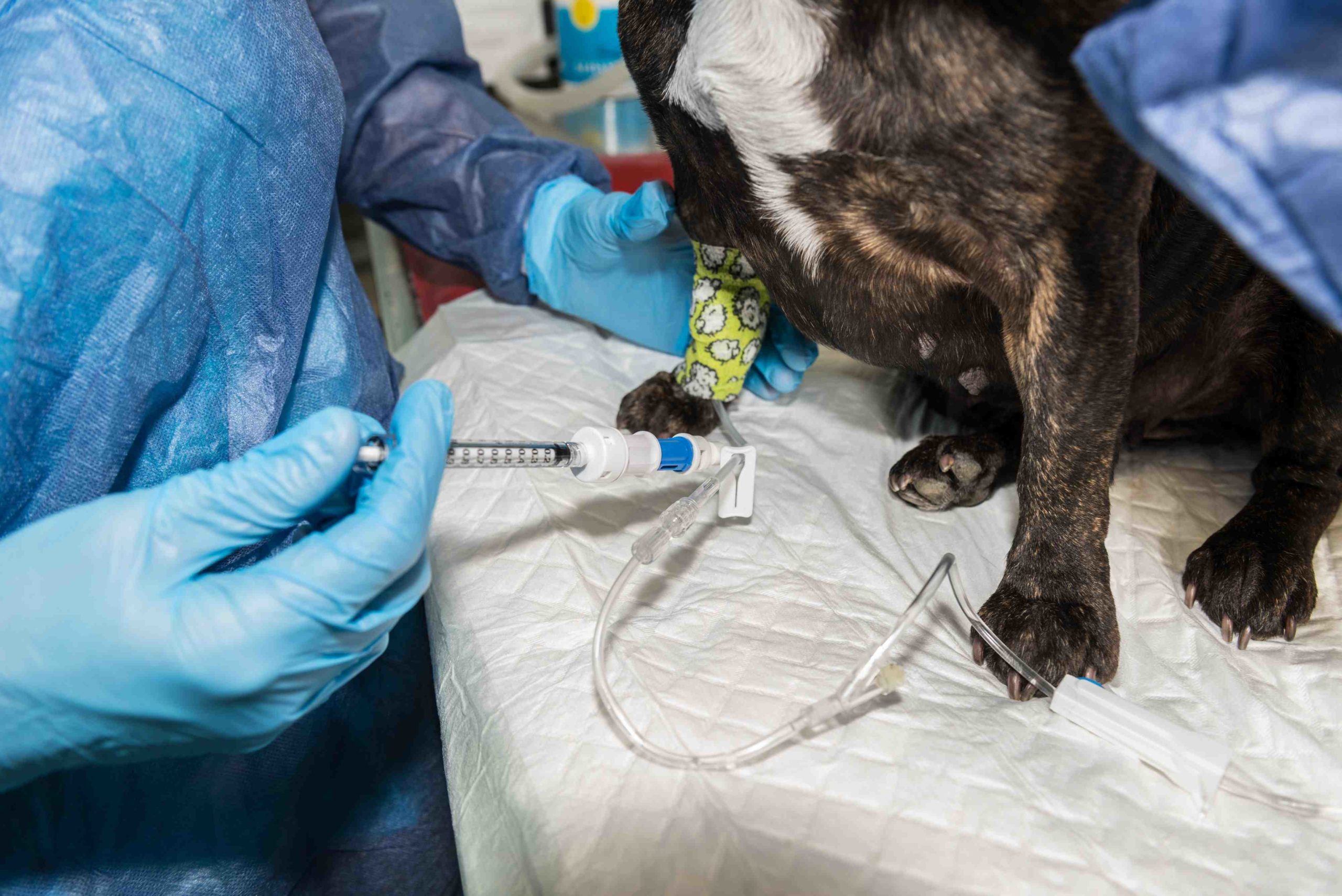 Health insurance offers comprehensive coverage for various health conditions. Health insurance provides limited coverage for certain health emergencies. The scope of health insurance coverage is predefined and limited to specific injuries, accidents and illnesses.
Which insurance is the best health or life? While health insurance covers the cost of treatment, life insurance can help your family ease their financial burden in the event of your untimely death. Why should you buy this? Provides financial security for your family in the event of your early death.
Why do people buy health or life insurance?
Why is life insurance important? Purchasing life insurance protects your spouse and children from the potentially devastating financial losses that could result if something were to happen to you. It provides financial security, helps pay off debt, helps with living expenses, and helps pay for any medical and graduation costs.
What is the purpose of the life and health insurance?
It insures a person against the risk of financial loss in the event of death. It does not include a savings plan; it is strictly an insurance coverage contract, similar to auto, home or health insurance. The owner buys a certain amount of coverage and pays an annual premium based on the age of the insured.
Why should everyone buy health insurance?
Health insurance protects you from unexpectedly high medical expenses. You'll pay less for insured on-line healthcare even before you meet your deductible. You receive free preventive measures such as vaccinations, check-ups and some examinations even before you meet your deductible.
What is the difference between insurance and healthcare?
Health and health insurance are terms that are often used interchangeably. However, healthcare, which typically includes items such as emergency room visits, preventive medicine, and prescription medications, differs significantly from health insurance, which covers medical services.
What is the difference between health and healthcare?
Health care is the specific things people do: see a patient or prescribe a drug. Healthcare is an industry, the system through which people get the healthcare they need.
Health insurance helps people pay for health care by combining the risk of high health care costs for a large number of people and allowing them (or employers) to pay a premium based on the average cost of medical care for the group. Thus, health insurance makes the cost of healthcare affordable for most people.
Who is the number 1 insurance company in America?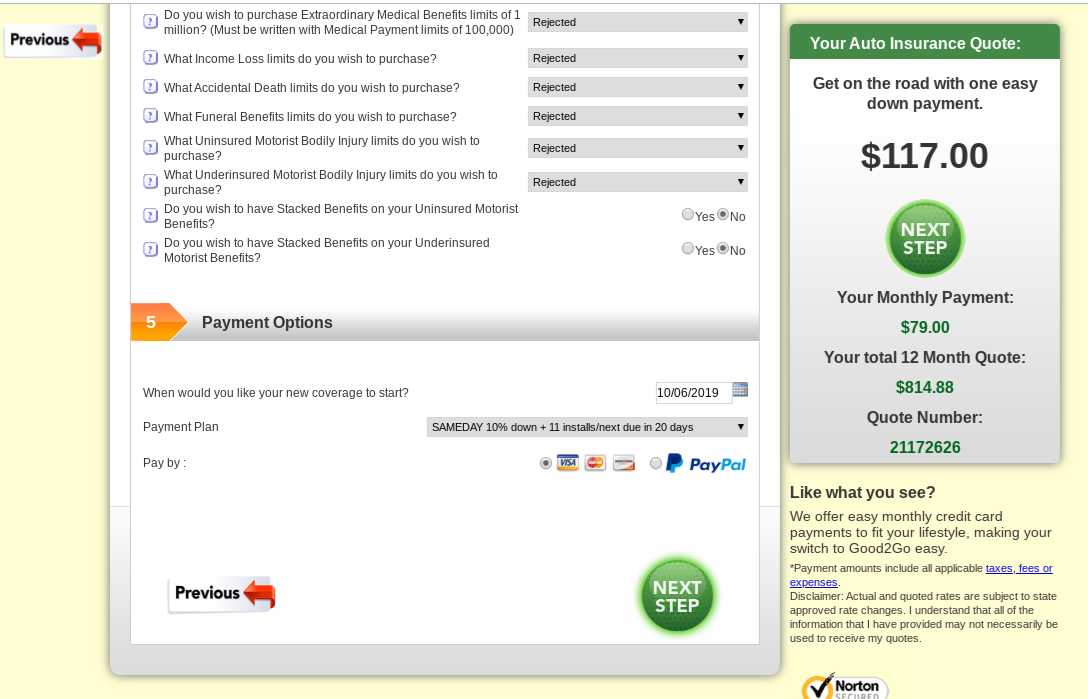 | rank | car insurance company | market share % |
| --- | --- | --- |
| 1 | district farm | 16.73 |
| 2 | all states | 9.88 |
| 3 | Progressive | 9.71 |
| 4 | Geico (Berkshire Hathaway Inc. | 9.49 |
Which insurance company has the highest customer satisfaction? USAA is the best insurance company in our ratings. According to our 2022 survey, USAA customers report the highest customer satisfaction and are most likely to renew their policies and recommend USAA to other drivers. USAA also has the lowest rates in our study, exceeding the national average by 35%.
What is the best health insurance company in the United States?
The best health insurance companies
Best for Medicare Advantage: Aetna.
Best for nationwide coverage: Blue Cross Blue Shield.
Best for global coverage: Cigna.
Best for Screen Coverage: Humana.
Best for HMOs: Kaiser Foundation Health Plan.
Best for Technicians: United Healthcare.
Best for the Midwest: HealthPartners.
Which health insurance company has the highest customer satisfaction?
Consistently ranked as the provider with the highest customer satisfaction ratings, Kaiser Permanente excels for its Medicare Advantage plans. However, Kaiser Permanente is only in eight states and Washington, D.C. available.
What's the cheapest way to insure a 17 year old?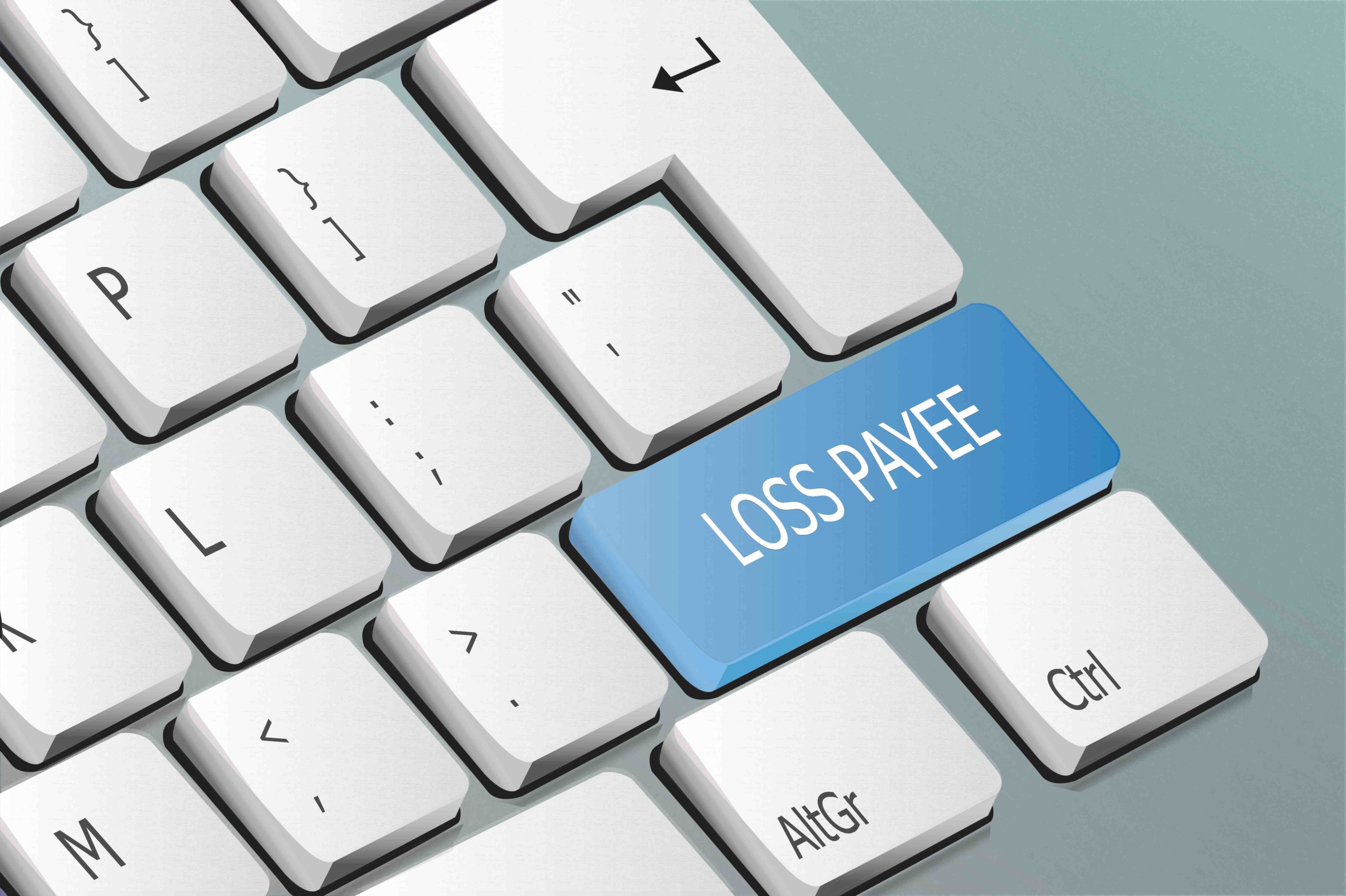 How can I get cheaper car insurance for 17 year olds?
Add an older, more experienced driver to your policy – ​​consider adding a parent or grandparent to your policy if they also want to use the car. …
Take an advanced driving course – if you passed your test in the past year, consider a Pass Plus course.
Should I put my 17 year old on my car insurance? You don't have to add your child to your car insurance. But it will be less expensive than if the child gets their own policy. "You don't have to add a teenage driver to your auto insurance, but it's more cost-effective to do so," says Melanie Musson, an auto insurance expert at CarInsuranceComparison.com.